Remington Group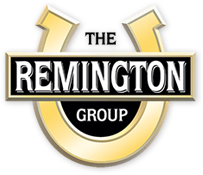 Designed by masters of their individual fields, the team amassed by The Remington Group (TRG) reflects the best and brightest minds in contemporary condominium design.
With more than 60 years of building history, TRG is now led by the third generation of Bratty brothers – Matthew, Mark, Christopher and Michael – who carry on the tradition of running a progressive, integrated company that continues to be an industry leader. Among residential owners, retail and commercial tenants, community associations, business partners, and through all levels of government, The Remington Group is known as an ethical and dedicated development company.
Well-reputed for their design, leadership, and creativity, E. I. Richmond Architects will be responsible for designing Phase 3 of IQ Condos. Richmond's experience in leading some of Toronto's most impressive high-rise buildings as well as retail commercial and institutional buildings will ensure every aspect of Phase 3 is planned efficiently and with expertise.